Sorry to be late folks but Friday snuck up on me.  I went to bed almost 4 hrs early, being tired from "storm watching" all night the night before, and totally forgot to make sure this was ready to go.  But I hope you'll enjoy today's cover by Crista McHugh.
After winning the Civil War against the Confederate Wielders, the Union Machinists have outlawed magic to usher in a new age of steam-powered technology. Diah, an alchemist and the only non-wielder in his family, owes his brother for saving his life in the war; so when Cager is blackmailed into procuring the magical hide of the White Buffalo, Diah accompanies him to the Dakota territory.
Their guide is Oni, a half-Lakota woman with plenty of secrets to hide. She's a magic wielder with an illegal wand concealed in her knife—and she's a coyote shifter. To her people, killing the White Buffalo is not only sacrilege, it's dangerous. Oni has no intention of helping them actually achieve their mission—until she falls in love with Diah…
Questions:
1. What was your first impression of your cover when it arrived in the email? Did you pet the screen for a while? Or did you rush to frame it?What does your book cover say about your book? What special feature does it point to that tells the reader to snatch this up right away to read?The Alchemy of Desire is a Steampunk Western. The cover captured the Western feel with the sunset and the cowboy, but the circle of runes lets the reader know this is not a Louis Lamour novel.
2. So tell me a little about your cover artist?  Do you know if he or she has a webpage? If so, do you have the link? I'm embarrassed to admit that I have no idea who the artist is, but s/he did a great job! Carina has an awesome staff of cover artists, and I can't wait to get another contract with them so I can share another beautiful cover.
3. What feedback have you gotten back from readers?
So far, everyone who's seen the cover has gushed about striking it is. I've actually had several people tell me that they wanted to buy the book just based on the cover. 
So what do you think, guys?  Crista is offering up one copy of the book to someone who leaves a great comment.  I have to add this to my list of "must reads" even though I don't read alot of steampunk.  See, I've read some of Crista's other works and LOVE her voice!You can buy The Alchemy of Desire from Carina Press, Amazon, Barnes and Noble, and other ebook retailers. You can learn more about Crista at her website or follow her on Twitter.
I loved the cover! I especially liked how the artist incorporated the runes into the title. My only concern was that the man on the cover looks more like the hero's brother than the hero. ;-)
So a book I've been waiting for came out yesterday so after work, I decided to read it. I didn't start it till about 1:30 am, which for most people would be like oh… 8:30 or so for them (I work evenings, remember?) So anyway, I'm reading away, and about 5 am, when I'd hoped to be finished, hubby interrupted me and decided since the whole house was awake (and blaming it on me reading a book), he wanted his cinnamon rolls. Even though I was nearing the end of the book, and my heroine was just out of the hospital and danger still abounded, I laid the kindle aside and baked some admittedly pre-made cinnamon rolls for my cinnamon roll addicted hubby. After putting them in the oven, I scootched into the living room to finish this awesome book (For those who didn't follow my wonderful rant on her page yesterday, it's Alexis Morgan's newest Palladin book). So I grab up the kindle and as I do, I notice the screen flashes a bit, but I think "That's okay, I just caught it as it was considering sleep mode."
I knew I had punched the page button, so punched back, and settled into read.
The new chapter started out talking about Chance. Well, Chance is the dog. But wait, Chance wasn't a dog. He was an angel. What???? Yes, Chance was in heaven, worried about a woman who was pregnant. Right. That works for me. Ok, something is just wierd, Chance is pretty kewl in Alexis's book, but something just feels wrong about this chapter.
I look up to the header of the page and nearly fainted.
Somehow, my kindle had changed books. I was now reading a book by Annette Blair, called Naked Dragon. Oh wait a second.  I've already read that book and there were no angels named Chance in that book either! Ahh but there was. It was the preview of her next book in the series.
So tell me – what's the chances that two books will have Chance, who's very angelic, and very worried about their charges, both female?  I gotta tell ya, I thought I was totally loosing my mind!   This is made even more funny to know I was just telling Alexis Morgan yesterday (Today for me) how important it was she get an e-reader and how kewl they are for reading.  But I gotta admit, I don't think I ever picked up a paper back book to find out I was reading a totally different book with the same character name.  OH wait….. Before 5 am this morning, I'd never done that with my kindle either.  I'm tellin' ya, it was just something out of the twilight zone!
So Bound by Darkness was an awesome read, by the way. And I hope I didn't give too much away here, but for those of you who have read the book you know EXACTLY what I Mean!
So, it's now time for bed, and yes, 6 am is about the equivalent of 2-3 am for me, so this is way late. Ta Ta, and hope you enjoyed my little funny!
Hey ladies and gents. I've been a tad quiet on twitter, and a few other places from time to time, and that's because my "evil day job" hours have changed. I now work from 5 pm to 2 am. Basically when you and yours are online "playing". But that's okay, I've done that before so it's no biggie.
But there were definitely things that happened this last few weeks and I wanted to share it with you. Some of you already know, some don't.
On April 16th, just 10 days ago, I was sitting at my "evil day job". I had the tv next to me with the local channel on, because weather was moving in. Now normally I ignore that, but something made me pay closer attention this time.
So shortly before 3:30 pm, I look and notice on the weather radar there is a very specific "Hook" shape on the weather radar. Now for those who don't know me, I was once in the weather career field in the US Air Force, and my specialty was none other than "weather radar". I even wrote a pamphlet for my unit on radar interpretation in North Carolina. Only this hook shape wasn't anything you'd typically see in North Carolina. It was right out of the interpretation guides which use Oklahoma and such. I even made that statement. wow, this storm looks like it's out of OK. 20 min later the weather guy on tv said the same thing. *Buffs and blows on nails*. I've still got what it takes, don't I? LOL
Anyway, I watched the cell go straight over a city just north of me. When I say just north, I say that I have been in every building shown in the video you see here. Regularly. I shop there all the time (or shopped there).

As you can see, that was pretty scary. So I'm still sitting at my desk, unaware as of yet, how close to people I know and care about came to losing their lives. The tv comes on and says there's a cell in Fayetteville. And they also said there was one north of spring lake. I looked. Crap, it was less than a mile from us. It didn't look as big as the others, and before they went back to show it again, the power went out. I rushed outside, and the cell they'd shown either died, or slid just to our south. We were safe. But of course there was no power.
So we sat and listened to a battery operated radio to listen to the horrors of what had happened from the time the power blew until the time we got the radio on. The fast moving storms were already east of us, but that didn't mean they did no damage. Here is another video – one just to our south, near Ft. Bragg. It looks like a warzone even a week later. This is a road I'm quite familiar with – I've been in more than half of the shops along this street. The ones that aren't there anymore. In fact, I once almost died on that road when the accelerator got stuck in my car in busy lunch hour traffic. Now there's no reason to visit, except to stare in horror at the damage, or to get out and volunteer to help clean up.

So the storms have past and our lives are back to normal. But only if we were one of the lucky ones. So many people lost their homes. It still amazes me how small the number was for the loss of life. Yes, 25 people in one state is alot, but the damage here makes it look like there should have been hundreds. Entire neighborhoods gone, with maybe one room left standing in a house. I can't tell you how many times I heard people came right out of those totally demolished homes with barely a scratch. It's a blessing that those people lived. But the pain isn't over. They are still hurting. They are still cleaning.
So how can you help? Here's a few links with information.
Cleaning up and seeking help after NC tornadoes and storms
Salvation Army – Clothing donations
So if you know of more ways to help, just add it to the comments in this post. I know other counties and areas were hit just as hard, so I know they need assistance as well.
So that's it folks, that's the home front.  Nothing is more sobering than some of those videos taken right here near me.  My heart goes out to all those injured or killed during these horrific storms, and also to any who lost their lives/homes in other states as well in this brutal spring season.
So there's your update folks. If you can find a way to donate, please do. I know these people would appreciate it. When I was a kid, we lost our home and everything we owned to fire. I know what it's like to be homeless and lost.
Here we are again, with an awesome cover!  This one caught my eye even before Bri asked to join us for Cover friday.  A catchy title, too!
Lucien Lemione the clan leader of the feared and revered Eternals is faced with the ultimate betrayal. His second in command for two centuries has not only created the most grievous of offenses but also commissioned the creation of liquid silver. When poisoned by this toxin, an immortal suffers a fate much worse than death, frozen in an internal prison. After being wounded when found spying, he hides deep within the eerie woods that encircle the Triad Mountains. Desperate and in pain, he prays to an offended mother goddess for help. Her answer: a woman, but not just any woman. A witch.
 After losing her entire coven at the hands of the Eternals, Aisleen is the last of her kind. She retreats from the world to Trinity Forest where she is giving the opportunity of a lifetime, or perhaps a test of principles. It's there she discovers the man she heals is the Eternal that wiped out her people. Although she is bound as a healer, she could be creative in her revenge. Aisleen knows who and what Lucien is…but does not speak of it. There can be no future with Lucien for she can only be with a mortal man. Even if she wanted to be with him, can she forgive the man that caused the genocide of her people?
 Lucien must act quickly for the survival of his clan is at stake. However, Aisleen's ethereal beauty and emerald eyes keep pushing those thoughts far from his mind. Determined to find out what secret she hides, he prolongs his time with her. When his people need him most what will he choose…duty, desire, or will he make his own fate?
You can choose love but you can't choose destiny.
1.  What was your first impression of your cover when it arrived in the email? Did you pet the screen for a while? Or did you rush to frame it? Funny you should mention framing it….it is. It's in an 8×10 in my office. Familial Witch is truly everything I could never imagine. Elaina Lee is a wonderful artist to work with and a close personal author friend.
 2.  What does your book cover say about your book? What special feature does it point to that tells the reader to snatch this up right away to read? I like for my covers to be simple and elegant. Like the cover my characters appear simple and straight forward but there's a hidden magic sparkle to them that emerges the longer you view/read.
3.  So tell me a little about your cover artist?  Do you know if he or she has a webpage? If so, do you have the link?
Elaina Lee is an author as well as cover artist. She specializes in romance and divas. LOL. I mean it. She is one of those patient and humorous people that cares more about the product and the outcome than the overhead and price. She's fabulous.
http://www.elainalee.com/
4.  What feedback have you gotten back from readers? Positive, excited, interested, intrigued and slightly irritated. They are anxious for the sequel.
And, for your viewing pleasure, I have hijacked her wonderful trailer as well. I always love when the music fits the mood of the book!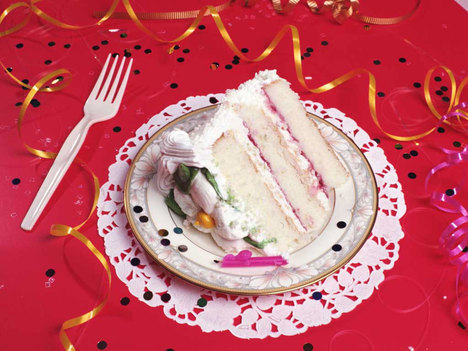 Yep, so sorry for taking so long on this contest. 
Vicki, you won a copy of Christine Ashworth's Demon Soul!
Now I know I have your email address somewhere, but just to make sure, so there are no mistakes, please email me at desertpetiri@aol.com so I can get it to Christine!

Yep, we have a winner, and I can't wait to hear what she has to say about her prize. First, for all those who were so kind as to post their favorites, it was so nice to see such a wonderful VARIETY of responses. It shows we all like different things in our reading, and there is no one type of paranormal for everyone. That's so kewl.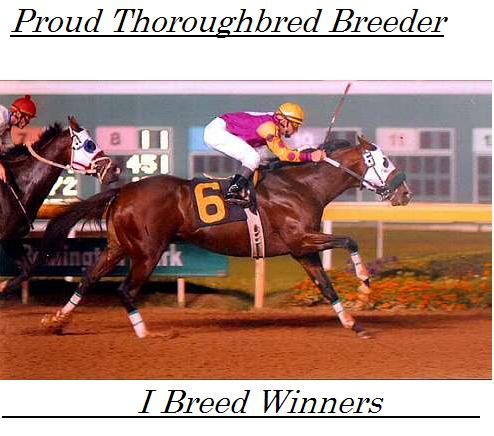 The winner, by a length is:
Shannon J!  congratulations Shannon!  You can email me at desertpetiri@aol.com with your address and I'll get the RTC's out to you as well as your ecopy of SheWolf!  And Thank you everyone for participating!  Happy Easter to you all!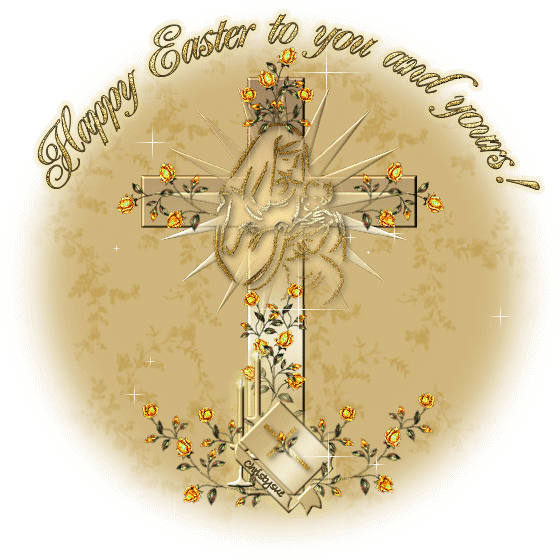 Today's Cover Art is Piper's Fury – now THIS is a fascinating cover.  First, I apologize for not getting the interview post to go with this beautiful cover, but Rachel and I kind of "missed" each other yesterday, but I'm still showing you this AWESOME cover.  Talk about dark and interesting!  Ash did an awesome job.
Passion of the Soul: Piper's Fury
by Rachel Firasek
Purchase e-Book
Purchase Print
Genre: Paranormal Romance
ISBN: 978-0-9828200-5-6
Length: Novel
Publication Date: March 2011
Cover art by Ash Arceneaux
It's an empath thing…
Using your "powers" to help the Dark Hills Police Department hunt down serial killers doesn't leave much time for dating. Not that Piper Anast is complaining. The last thing she needs is some guy brushing up against her and pumping his pornographic thoughts into her head.
When she meets Bennett Slade, a sexy, tormented vampire, Piper stumbles headlong into a telepathic connection with his missing daughter. She can't leave the kid to the evil surrounding her unwanted visions, nor can she resist her draw to Slade. He's the first guy she's been able to touch vision-free in, well, forever.
As she and Slade close in on the evil creature holding his daughter, Piper's powers morph into a deadly fury. To save Slade's daughter-and herself-Piper must face down demons she never knew she had and trust the one thing she keeps from everyone.
Her heart.
Questions:
1.  What was your first impression of your cover when it arrived in the email? Did you pet the screen for a while? Or did you rush to frame it?
I loved it. It is everything that you'll get from the book. 
I was at work and I called all of my colleagues around to oooohhhh & ahhhhhhh over it. We had a blast and then they shot colored copies of it to hang at my desk. So much fun!
 2.  What does your book cover say about your book? What special feature does it point to that tells the reader to snatch this up right away to read?
It's the depth that is in the story. Piper's Fury feels like a fast read, but there are hidden metaphors everywhere and if I did my job, you'll get the sorrow behind Piper's lonely life. I think the woman on the cover conveys the sorrow as much as the fury.
 
3.  So tell me a little about your cover artist?  Do you know if he or she has a webpage? If so, do you have the link?
My cover artist was Ash Arceneaux and she can be found here: http://www.asharceneaux.deviantart.com
4.  What feedback have you gotten back from readers?
So far readers have loved the cover. I even had one reader claim they bought the hard copy after buying and reading the ebook just to have that cover on their shelf.
 
5.  So that answers my next question: Do you have a book trailer to share with us that goes with your cover?
I do, but be kind, yours truly made it. LOL

Buy Piper's Fury: 
Excerpt
Copyright © Rachel Firasek
All rights reserved — a Crescent Moon Press publication
"How do you do it?"
"Do what?"
"Feed," I said.
He grinned. "Your mind amazes me, Piper. It flits from one subject to the next. Do you ever find peace?"
I shrugged. He was avoiding my question with one of his own. "How?"
"If I tell you, do you promise not to run in horror?"
Good question. What if he showed me something repulsive like the fangs of a snake? I'd seen Gage's fangs, but what if they were little because he was a baby vamp? What if they kept growing? Would I be able to look at him the same again? "Yes. I promise."
"Give me your wrist."
I tentatively stretched my arm out, wrist up. He kept hold of my hand and raised it to his face.
I wrenched it back to cradle against my chest, "I didn't say you could feed on me."
"Piper, I would not feed from you without your permission. Trust me."
"No tasting either."
He shook with suppressed laughter. "I promise."
I stretched my arm back out to him and once again he raised it to his face. This time, he ran his nose along the vein running up my wrist, tickling me whenever he brushed my skin, but it was a tickle I wanted to continue forever.
"Open your eyes."
I wasn't even aware they'd drifted shut. My lids flickered open and my eyes met the blue flame flickering behind his.
"What?"
"Watch." He opened his mouth. His canine teeth, slightly longer than before, subtly shifted in his gum line.
"Wow. That was cool. Can you make them go up and down?"
He snapped his teeth together. "I am not a freak for your entertainment. I do not ask you to touch everyone who passes to see what kind of life they have lived."
Obviously, I'd struck a nerve. "I'm sorry. I guess I expected something bigger. Like the fangs of a cobra or something."
"Well, I am sorry to disappoint you." He turned his face away from me to hide the pained expression my words had caused. I grasped his strong chin and turned his face back toward mine.
"I'm sorry. It was just a little startling, that's all. I didn't mean to poke fun at you."
He leaned into my hand. His slight stubble scraped along my palm and I found myself exploring the hard angles of his face, firm muscle wrapped over steel. I let my hand slide along his neck to tease the hair curling gently at his collar. His eyes shut, allowing me the freedom to watch the emotions shift across his skin.
Dark and strong. Two simple words to describe the vulnerable strength in this anything-but-simple man. I craved the taste of him again. Leaning forward, I slid my parted lips across his. His intake of breath encouraged me to run the tip of my tongue along the seam of his mouth, teasing for entry. His eyes opened and I pulled back.
"You were kissing me with your eyes open."
"Yes."
He touched my cheek. "Why?"
"I wanted to watch your face."
"Your honesty, Piper, is what I like most about you." His hands braced my head and he pulled me back down for another kiss. This time, he took control and deepened the assault on my senses. His tongue plunged into my mouth, sliding along mine and withdrawing only to plunge in again, coating my taste buds with his minty flavor. He tilted my head for better access and drove his tongue even deeper. A moan escaped him, sounding almost like a growl.
I broke away. "Am I hurting you?"
"No. Less talk, more kissing."
"But—"
Talk was overrated, anyway. He leaned deeper into me and explored my mouth the same way you nibble the cherry out of a cordial at Christmas. Delicious. When he moved to tease my jaw with his teeth, I asked, "Slade, will you show me the other way?"
He had worked down to my neck and a ragged breath escaped me when he worked the skin between his teeth. My stomach tightened and a dampness gathered in my panties. "What other way?"
"You said there were two ways to feed."
His head rose from the crook of my neck and I completely forgot to breath. The heat in his eyes made my anger look like a holiday. Fire surged from his body and ate through my skin. Power. Pure energy. Little sparks darted between us like one of those static balls at the mall.
"You do not realize what you are asking."
"You won't hurt me, will you?" In my heart, I knew he wouldn't. He was too gentle, too careful.
"Never."
"Well, show me a little of this so-called addictive euphoria." Curiosity usually never affected me, but with him, I wanted to know everything. Knowledge killed fear. "You give it to strangers—why not me?"
He kissed the pout from my lips and I grinned. Feminine wiles win again.
"Stand up."
I stood and waited.
"Shut your eyes and turn around."
"Why?"
"Trust me."
"Fine." I snapped my eyes closed and took a leap of faith by turning around. Several seconds passed before the rustling of fabric warned me Slade had removed his shirt. His voice rumbled close to my ear. "Raise your arms."
My arms went into the air as if his voice be-spelled them somehow. "Why?"
"Would you quit asking that?"
"No."
His soft chuckle made me grin. He tugged my t-shirt clear of my jeans and I spun around. "Whoa, what are you doing?"
"I want your skin against mine when I do this. It will be much better this way. I promise."
"Do I look stupid to you?"
"No. You look gorgeous. Now take off your shirt."
"Why?"
"You are most exasperating. You asked me to do this!"
"Why won't you tell me what you're going to do?"
He ran a hand through his dark hair. "Fine. I am removing your shirt because, if we get carried away, I do not want blood on your clothes."
"Blood? I didn't say you could feed."
"Piper, this will be good and when it is, you may ask me to bite you. I will not be able to deny you. If you want to stop, you had better do it now. I will not be able to later. Not with you."
"I don't want to stop—I just don't buy your reasoning."
"Humor me and turn back around. I am trying to be a gentleman." I gave him my back, feeling vulnerable and exposed as he drew my shirt over my head. The soft curls on his chest pressed against me. I leaned back and met the strong wall of steel.
He tensed and pulled my arms away from my body. "Who did this?"
I'd forgotten about the deep purple bruising on my upper arms. "Gage."
"Gage?" He blinked. "He should not have had the strength to do this on his own. What has that monster done to him?"
I shrugged and would have turned around if Slade's grip wasn't so tight. His thumbs softly stroked the bruising. "Does it hurt?"
"Nah. Can we get back to what we were doing? What happens next?"
He chuckled. "Listen. Listen to air. Listen until you hear nothing but the air around you."
What did he mean, listen to air? I stood still, listening to the soft sound of his breath teasing the top of my head. I was a good foot shorter than he was and felt miniscule against his mass.
After a few moments of relaxing and listening to nothing, a soft breeze floated along my skin. With it came the scent of vanilla. Warm. Inviting. I felt myself sway toward it. Slade's hard hands caught my upper arms and pulled me tighter to him.
"Listen," he whispered.
Then I heard it. A bell, soft chimes, ringing in my ear. "What is it?"
"That is the sound of the power. Now feel it." He placed his arms around me and engulfed me in his strong embrace. Heat rushed in, and at first, it was almost painful. Then came the liquid fire coursing through my veins. Following the fire, a lust so sinful all rationality fled. I wilted against him, wanting to feel more of the hardness pressed against my back.
His breathing shifted. Soft, warm pants tickled my neck. "Piper, turn around and look at me."
I did as he asked because there was nothing else I wanted to do. He was my everything at that moment.
"Your eyes…" He held my head tightly in his palms. "Piper, what are you?"
Don't forget to also drop by The Easter Hop Blog post also from April 15th.
And
It starts now and goes until midnite the 17th, and it's time to have some fun!  Just hope on down and leave me a comment and be entered to win your ecopy of SheWolf, the beginning of my True Mate's series, along with your very own set of Romance Trading Cards.  So, what do you have to tell me?  Tell me what your favorite paranormal romance book is to date – what type of creature or special talent does the hero have, and why do you love him so.  That's all.  Not a little thing.
And once you're finished, click below to continue on hoppin' to the next blog!
Now this looks like something I'm going to really enjoy.  Another to my TBR list.  I whittled away at it pretty good last week, but now it's growing again!
Myrna Ashlin Watts graduated from High School in Jacksonville, Fl just in time to find herself transported to a bizarre and primal planet corrupted by demon-dragons. And they want her DEAD. Her problem is she has been recruited to kill them, too.
18-year-old Myrna is drawn into the middle of an epic battle between Seraphym and Demons. An average High School student from Florida, struggling with inner demons resulting from a rape two years earlier, she wakes one morning on the Steampunk planet of Dracwald, home of the demon-dragons responsible for her brother's recent murder as well as many other atrocities in the news. She meets Michael, who becomes her guide and explains that according to prophecy, Myrna must gather the remaining six Vigorios (teen warriors with special talents) then train with the Majikals on an enchanted island.
Reluctantly, and knowing it is her only way to get back home, she agrees to lead, battling dragons and monsters while crossing swamps and mountains, forests and seas. She wrangles with the old inner demons when three very different men join her quest—a seasoned demon/dragon-slayer who irritates but beguiles her, a tender and sweet mentor in whom she trusts completely and a roguishly handsome Scientist who sets her senses aflame. How is she expected to lead the others and keep everyone safe with so much inner turmoil?
Will love and lust, jealousy, greed, deceit and distrust break the delicate tie that binds these teen warriors called The Vigorios? Can a troupe of teens help the Seraphym finally defeat the massive empire of evil dominated for eons by the demon-dragons of Dracwald?
I hope you will all give Christine Ashworth a warm welcome today, and talk about her new release, Demon Soul.  What an AWESOME cover (and it's not even cover friday!)  Answer her question, and one lucky winner will receive a free ecopy of Demon Soul in PDF format.
* Demon Soul 90K MARCH 2011 CRESCENT MOON PRESS ISBn 978-0-9841805-9-2
Gabriel Caine stands on the edge of the abyss. A vampire has stolen his soul and if he doesn't get it back soon, his next step will be into Hell. Only the mysterious Rose can help him retrieve it. Without her, he really will become the devil himself.
Rose Walters has been sent back from the dead to complete one task – save Gabriel Caine. She's drawn to Gabriel on the most basic level, but restoring his soul may cost Rose her life.
Rose has touched the whole of Gabriel, making him yearn for a love he believes he can never have. Her willingness to put her human life on the line for him forces him to bring all three parts of himself – demon, human, and Fae bloodlines, and the strengths of each – into harmony and into the fight that decided their fate.
Thank you Teresa for having me as a guest on your blog, I'm super excited to be here. I'm just off an exhausting week at RT and my brain is buzzing with all I've learned, seen, talked about and experienced this week. One panel struck a chord with me, and that panel was about world building in the sci-fi arena.
I write paranormal romance but I'm an eclectic reader – everything from space opera with techno-babble in it to sweeping historical romance filled with lush rolling hills and lush, rolling bodies. So the panel was interesting in that it encompassed any world you may build, from our current day world to something on a different planet.
Every world needs to make economic sense (unless it is a dead planet with no people). It needs to have a political structure, a religious structure, a social structure and an economic structure; the weather will also affect your society and should not be dismissed. Most of all though, in order for your story not to seem dated ten years from now, you should gloss over how everything works if at all possible. L.E. Modesitt calls too much discussion of technology as techno-porn, where the author is reveling in the physics of it all. And if you're a professor of physics, then go for it – you've got the background. But if you're like most of us, stay away from the technology! You want your books to have a long shelf life. (Andre Norton, Anne McCaffrey, and yes, L.E. Modesitt for instance; their books are ageless.)
My fictional world is this world – Santa Monica, California, present day. It just happens to harbor a secret underlayer of tribreds – humans who also have demon and Fae blood running through their veins. They're the protectorate of Earth, but knowledge has gone missing and contact has not been made in a hundred years or more. Now, with the help of a human sorcerer, portals are opening up to the Chaos Plane, and full demons are coming through to the human plane. The series arc will demand my heroes to step up and meet this new threat, as they are the only ones who can do the job.
My first book, DEMON SOUL, is grounded in this world. Gradually we figure out something is going on under the radar beyond what's happened to Gabriel, so the end of that novel is actually the beginning of the wider problem, which will be resolved in the next three novels.
Which are your favorite novels set in other worlds? Does the world structure hang together when you dig deeper?
You can get YOUR copy of Demon Soul at Amazon or AllRomanceEbooks
Don't forget – answer Christine's question, and enter to win!!!